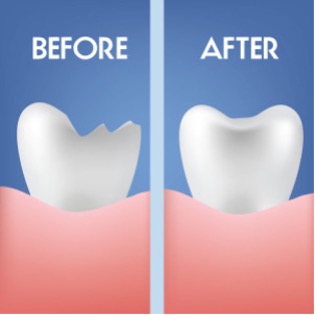 Do you have a vision of yourself with a perfect smile, but maybe when you look in the mirror, the perfect smile does not look back?
If you have chipped, crooked or yellow teeth, Dr. Patrick Morrissey at Boones Ferry Dental can help!
Our dentist and team offer many cosmetic dentistry options to get your smile looking its best!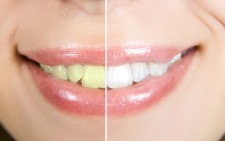 What Are Some Cosmetic Dentistry Procedures?
Dr. Morrissey can advise you on which procedures will give you the best possible results. Here are just a few procedures that Dr. Morrissey might recommend for you:
Teeth Whitening
Very often, stains on your teeth can be removed during your regular cleaning. However, some stains are just too stubborn to be removed this way. Dr. Morrissey may recommend teeth whitening. In this in-office procedure, a powerful whitening gel is applied to teeth, after which a special light is shone on the teeth to activate the gel. Dr. Morrissey may also give you custom-made whitening trays to use at home. These are easy to use — you simply fill them with whitening gel, which our dentist will give you, and wear them for a period of time every day for two to three weeks.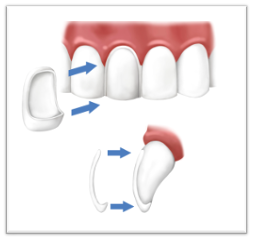 Dental Veneers
Sometimes, teeth whitening procedures simply are not enough to get rid of stains. If this is the case, Dr. Morrissey may recommend veneers. Veneers are very thin, custom-made "shells" that fit over your teeth. The color of your veneers can be matched to your other teeth so that they look very natural. Veneers do not just help teeth that are discolored. They can also improve the look of teeth that are misaligned, chipped, broken or worn down.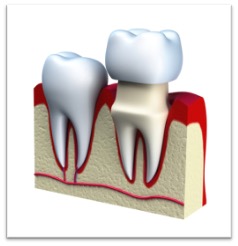 Dental Crowns
A crown is a cap that Dr. Morrissey puts over a damaged tooth. As with veneers, crowns can be made to look very natural, so it will be difficult for people to tell the difference between the crown and a real tooth. Crowns help teeth that are very decayed or damaged — they can save a damaged tooth from having to be pulled. They are also used to help fix teeth that are out of alignment. They can also make teeth look better by giving them a new length or shape.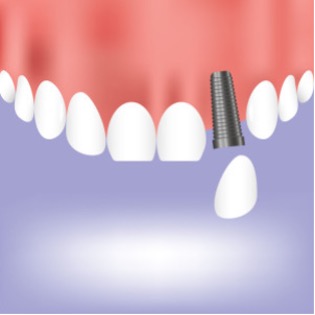 Dental Implants
If a crown or another procedure cannot save your tooth and you have to have it pulled, or you have had a tooth that has fallen out on its own, a dental implant is an option to replace that tooth. Dental implants look and feel like natural teeth. There are three parts to a typical implant: a titanium "root" that is set into the jawbone; an abutment; and the false tooth, which goes on top of the abutment. If you are missing a tooth, a dental implant will not only make your smile beautiful again but will improve your quality of life by making it easier for you to eat and talk.
What Is Cosmetic Dentistry?
Cosmetic dentistry is a field of dental care focused on improving the appearance of your teeth so that you can enjoy a beautiful and completely confident smile. It involves purely aesthetic treatments, such as teeth whitening and dental veneers, as well as preventive care, restorative dentistry and orthodontic treatments. When you visit Dr. Morrissey, he will work one-on-one with you, evaluating your teeth and mouth and discussing your smile goals with you before creating a personalized treatment plan that will help you achieve the picture-perfect smile you have always dreamed of.
What Does Cosmetic Dentistry Cost?
The cost of cosmetic dentistry varies depending on what Dr. Morrissey recommends you have done. Of course, our dentist and team would be happy to discuss all costs with you, as well as payment options. We would also encourage you to contact your insurance provider to see what procedures they may cover.
If you have any questions about cosmetic dentistry in Lake Oswego, Oregon, or anything about your mouth, call Boones Ferry Dental at 503-699-6699 to make an appointment at Boones Ferry Dental.